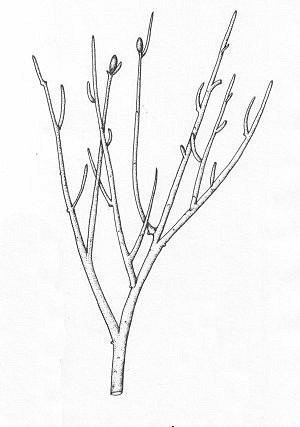 This is the reconstruction of the plant Rhynia gwynne-vaughanii made by D.S.Edwards (1980).
The size of the plant is thought to have been about 18 cm.
At the surface of the stems are peculiar projections with unknown function. They could have been small organs from which root hairs grew in case the plant was touching the ground.
Especially the stem have often been found. The preservation of the cell structure in it is sometimes excellent.
The sporangia are rather rare.