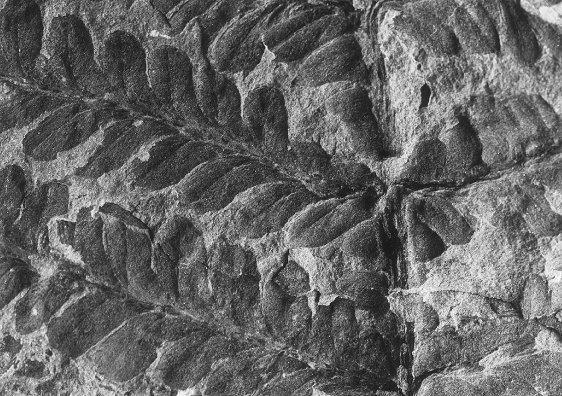 Autunia conferta (Photo: H. Kerp)
Cogema-mine, Lodève
Width of the photo 6 cms
The leaflets are (in most cases) attached obliquely to the axis, they stand rather densely and they are decurrent. Their size is about 1 cm long and 5 mms wide. The midvein is a bit sunken and therefore readily visible. The branching of the veins is featherlike whereas some veins are coming directly from the main axis. The secondary veins are usually not bifurcated. The leaf form is extremely variable. Mind the intercalary leaflets at the rachis.