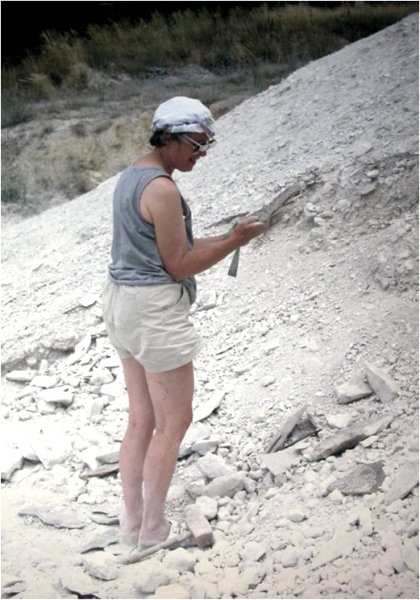 Collecting in the diatomite of St. Bauzile (Fr).
Diatomite is very light material, for the weight as well as for the colour.
It is composed of broken silica shells of diatoms (very small algae).
The strata have been sedimented about 8 million years ago, in the
Miocene. This is geologically spoken yesterday.
In the rock not only leaves have been preserved but also insects
and fishes. Unfortunately collecting not permitted any more.