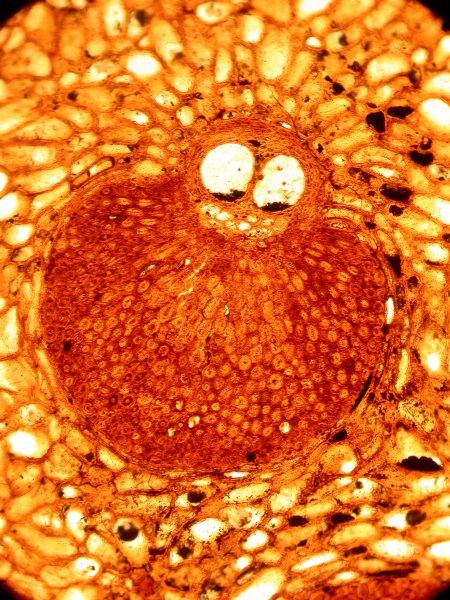 Vascular bundle from the preceding slide. The 'eyes' are the wood vessels, the dark area is filled with sclerenchyma cells. Height of the bundle 1.1 mm.
Coll. Natuurmuseum Groningen.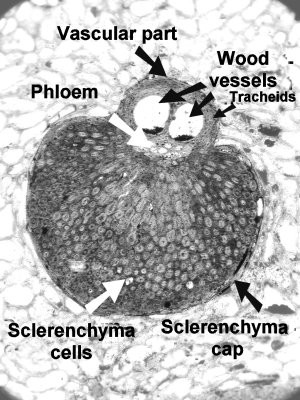 In this slide the sclerenchyma cells have been preserved. These cells have an extremely thick wall and a very narrow central cavity, which can be seen as a dark spot in the middle of the cell. The bundles consist of a (real) vascular part (above) and a sclerenchymatic cap (below). In the vascular part are mostly two very wide wood vessels and further a number of tracheids (water conducting cells). Near the border of the sclerenchymatic cap the sieve tubes (the floem) are situated. These have been rarely preserved (like the tubes here). The space between the vascular bundles is filled with thinwalled parenchymatic tissue.