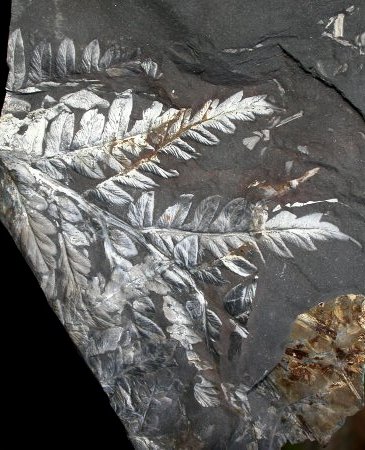 Mariopteris muricata from the Piesberg near Osnabrück (Germ.), Upper Carboniferous.
Width of the photo 7 cm. Note the climbing hooks at the end of the leaves.
This plant was a liana-like seed fern. Most of the seed ferns were trees.
Many types of leaves occur in the group of the seed ferns. Below more examples.
Neuropteris
Reticulopteris
Alethopteris
Sphenopteris
Odontopteris
Dicksonites