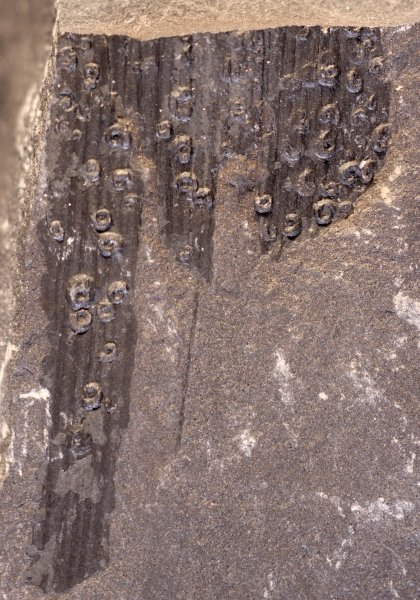 Spirorbis sp.
Ibbenbüren
Westphalian B
This is a small worm in a calcareous tube (1 - 2 mms) with a spiral form. It is always attached to some surface, in this case to a little trunk.
It was living under water and affixed itself to leaves or branches lying in the water.
From the Silurian until now several species have existed. The species in the photo is also called Spirorbis carbonarius.