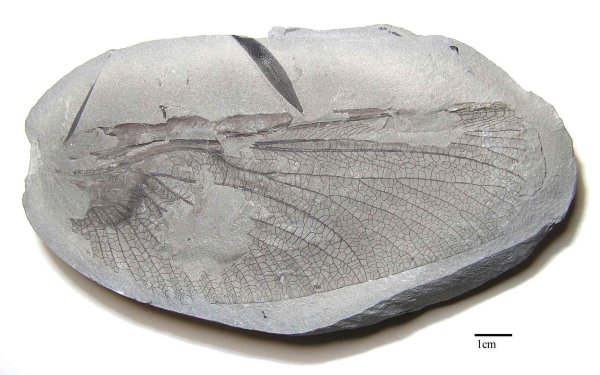 Anglopterum magnificum
Wing of a dragonfly-like insect from the extinct group of the Palaeodictyoptera.
Length of the wing 13 cm! The animal had a wingspan of about 30 cm.
It is in a siderite nodule from the (now closed down) opencast coal pit Crock Hey near Manchester.
Upper Carboniferous (Westphalian A). Photo by the finder Andy Tenny.
The paper in which this new species is described can be downloaded as a pdf.
Go and see the forum in which Andy is congratulated.